This brochure had two goals:
1. Make a visually engaging design in order to invite people to actually read and digest the information.
2. While the brochure has the Goosehead Insurance branding on it, make sure that potential clients call Abel Longoria (the agent) instead of the company.
The first goal was met by mixing a large cover photo and icons throughout the brochure as well as contrasting small body copy with gigantic headings.
The second goal was met by lowering the impact of the Goosehead logo by making it small and white and dropping in info that the brochure was personally created by Abel Longoria as well as his contact details.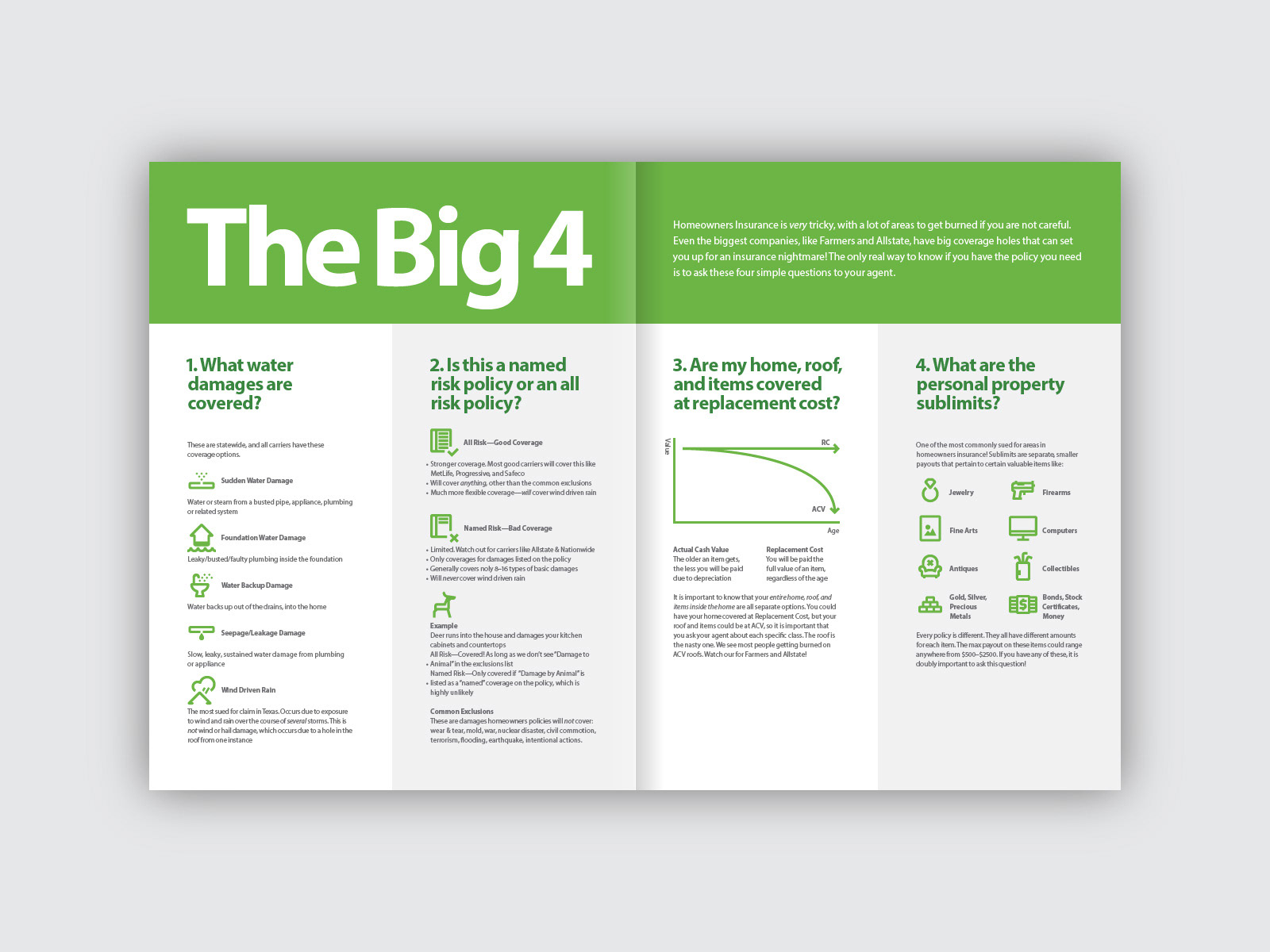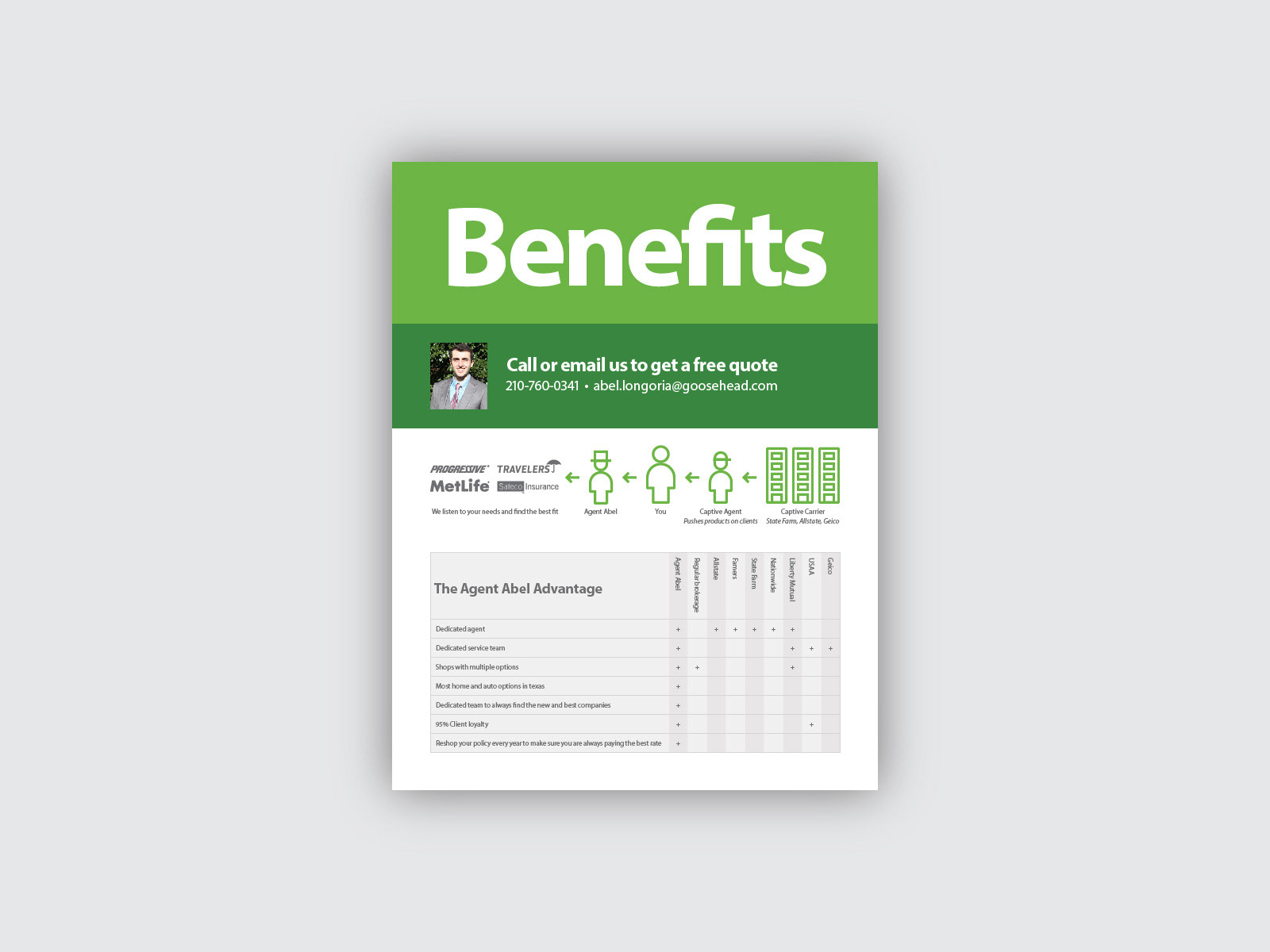 "Kyre was absolutely amazing to work with. I have quite a bit of design experience, so I can be very picky and hard to work with, but Kyre not only met all of my expectations... He wildly exceeded them! The best part was that we required very few revisions... Kyre understood my vision from the very beginning, listened to my needs/concerns/goals, and created a product that fit perfectly. The document he created for me, I have full confidence will help propel my operation to the next level! Thank you, Kyre!"
– Abel Longoria