A simple yet elegant business card for Moju—a website that let's search a database of over a million Instagram influencers.
The design follows the brand elements established on the website: the logo, colors, and fonts. The asymmetrical layout of the front side makes it more dynamic and visually interesting.
The final files were prepared to be printed at Moo.com.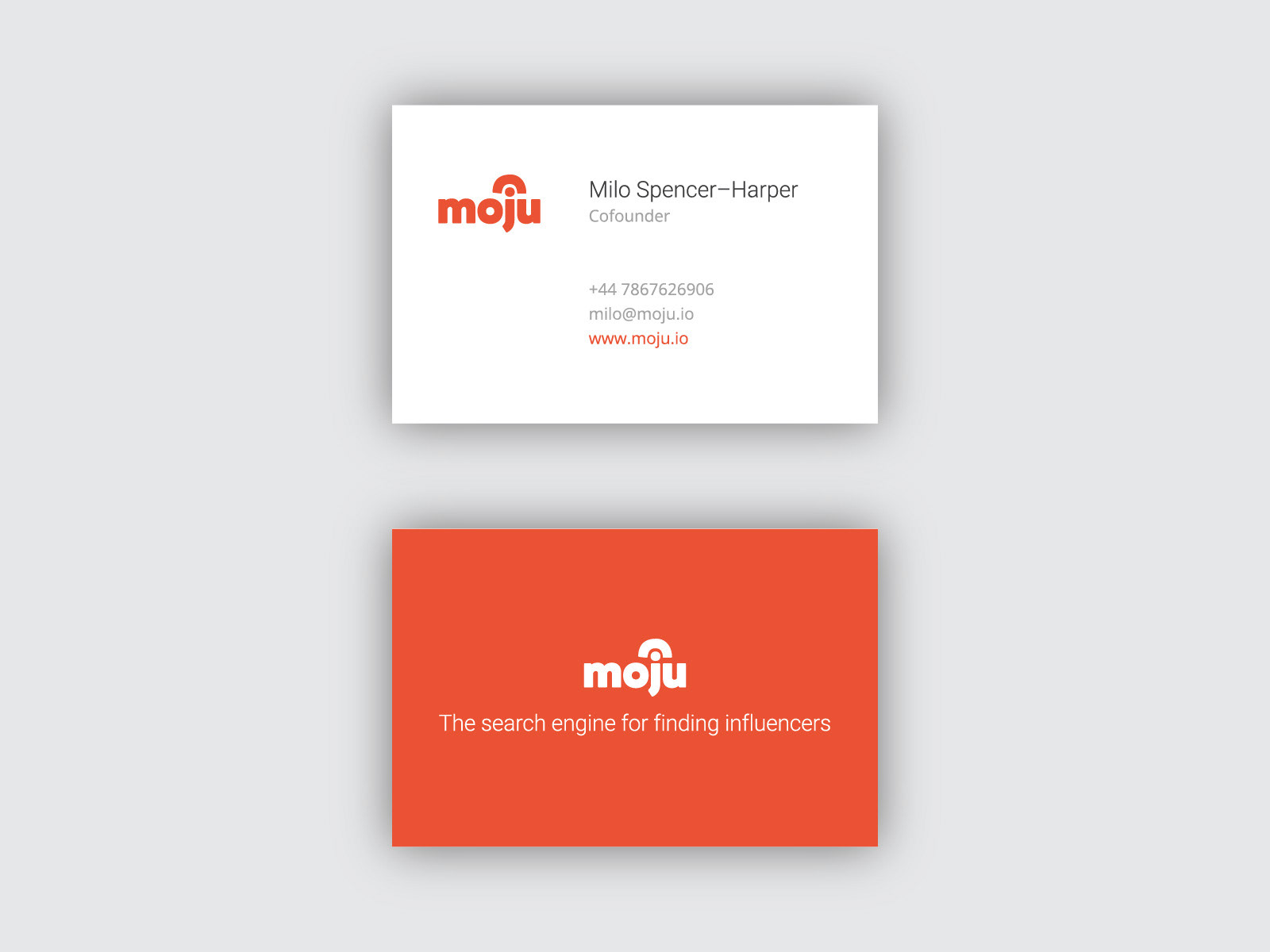 "I'm very happy with the business cards Kyre designed for us. They are simple and elegant. He is a very skilled designer. It was a pleasure working with Kyre. Thank you!"
– Milo Spencer–Harper